Video 1: LMS Content Creation Tools
If you already have online courses: Learn why running your courses on the BrainX platform will increase knowledge retention and the performance of your learners.
If you need to develop online courses: Learn about our standard package of intelligent content creation tools that you can use to create every component of a course including branching simulations.
Video 2: Personalized Learning Management System
Learn how BrainX uses a pre-test to create personalized courses for each learner. You will also learn how BrainX engages each learner and provides personalized instruction.
Video 3: BrainX LMS Software Technology
Learn about the patented BrainX technology that solves the problem of forgetting and creates durable knowledge mastery.
Video 4: Learning Management System Software
(If you only have time to watch one video watch this one.)

Learn how the BrainX branching simulations and other interactive tools provide each learner with realistic practice environments. The system serves these up at the right intervals to get each learner to total skill mastery in the shortest amount of time. This video also covers the unique "Today Plan," the Instructor/Manager dashboard, and how the system assists instructors and managers in providing effective feedback and coaching to each learner.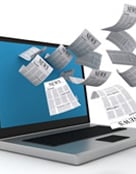 The Science of Learning